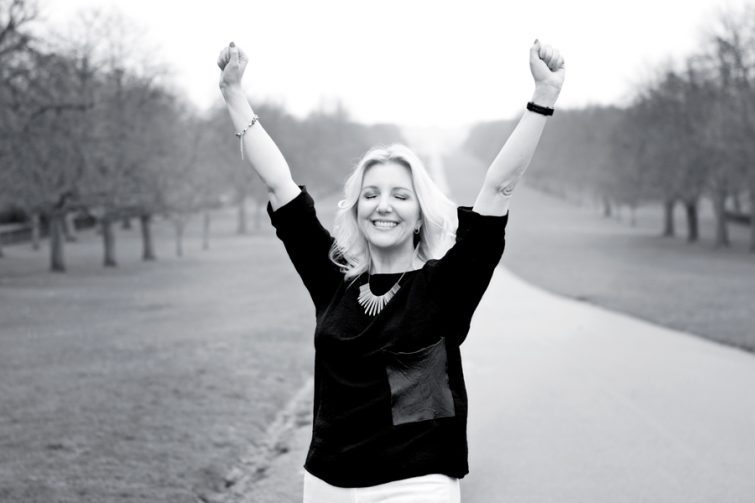 Ahhh…Manifesting one's dreams….Are you always thinking about the future, what you desire for the future, and lamenting where you are right now in your life?
Oh, do I know this well!!!
I used to live in a constant state of dissatisfaction.  Yes, of course I had good times, love and happy moments in my life, don't get me wrong…
But in my thoughts, in those quiet moments with myself, in my heart, I always wished for something I didn't yet have.
Can you relate?
The Mistake Women Make When Manifesting
When I was struggling with my prosperity, I was almost obsessed with reading books, watching "The Secret" and other videos, buying products, and practising techniques. Little did I know,  I was actually promoting and attracting what I didn't have!!!
I was focusing on the LACK of prosperity I had in my life.  Oops!
It's crazy, isn't it?  We think the harder we work at something the better and quicker it'll appear in our life, but whoa is that ever the wrong way to approach things.
The Elegant Life is what I discovered when I learned how to set an Elegant Intention™, how to Elegantly clear what was blocking or inhibiting the things I desired from coming into my life and then Surrendering the outcome to the Divine.
You've heard me say this before so I won't go too much into that right now.  However, what I promised last week was that I would share what you SHOULD do after you've set your intention, cleared and surrendered.
What to Do Once You've Surrendered
Ready?
What do you do while waiting for your desired life to be your reality?
You LIVE…elegantly.
What does this mean?
Most people are trying to DO more to BE more, but it's completely the opposite.
When you focus on BEING and ENJOYING, you will notice how life just starts to flow and the "doing" will be more graceful, elegant and full of ease.
I've mentioned this before as well, but one of the best questions you can ask yourself is:
"Who do I desire to BE in my life?"
Diane Von Furstenberg said, "I didn't always know what I wanted to do, but I always knew the woman I wanted to BE."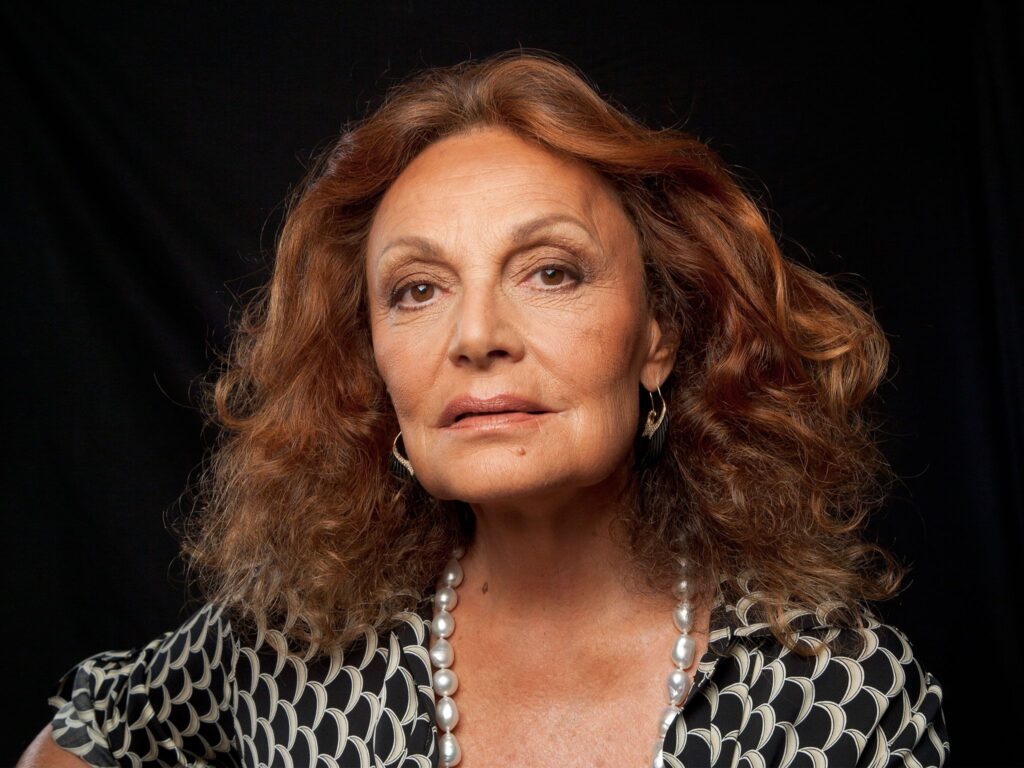 Who do you desire to BE?
Really spend some time journalling about this and even meditating on it.
A fun idea here is to think of a woman you admire and then deduce what it is that you admire about her.  It doesn't have to be just one woman, it could be many!
Some of mine are:
Amal Clooney – intelligence, elegance, natural beauty, humour, elegant style
Elle MacPherson – elegant style, natural beauty, does movement she enjoys, nourishes her body with alkaline foods, a down to earth, sucessful entrepreneur and mother
Ines de la Fressange – elegant, simple style, REAL, unpretentious, French, simple hair and makeup, lives authentically with her style, her home, her books, her store,  knows who she is and enjoys life.
Can you see the patterns?
"How can I BE like this TODAY?"
Ask yourself this each and every day!  And soon, you will BE this woman naturally.
People from my past were and still are in awe of how totally different I am compared to 18 years ago.
I never felt comfortable hugging people.  Now, hugging is something I feel compelled to do! Even while living in Europe where it's all about the "kiss on the cheek";)
I was VERY self conscious – never wanting to do things for fear I'd fail, for fear of not being good enough or just out of pure insecurity and shyness.
People simply cannot believe that I've done what I've done and accomplished what I've accomplished. I wouldn't either except for the fact that I feel this is my "normal", and that the old Erin is just a faded memory. I can't believe I was ever so insecure!
Let's get this back to you now…
Questions for you to ask yourself:
If you were that woman who you desire to BE, what would you DO?
♥ What would you ENJOY?
♥ How would you DRESS?
♥ What would your home look and feel like?
♥ What music would you listen to?
♥ What movies or TV would you watch?
♥ What books or magazines would you read?
♥ What kind of friends would you have?
♥ What foods would you eat?
♥ Where and how would you travel?
Your life may look SO different from what you desire, but just move elegantly, step by step through this transformation.
It's not a race.  You've already determined your destination.  Now, just live that way to whatever extent you can each day.
Want true friends? 
Begin to clear your Facebook "friends".  Move towards clearing people from your life who don't match the type of people you desire to have in your life.
THIS is elegant manifesting.
Want a soul mate? 
Become clear about who you want your ideal partner to BE.  What would you ENJOY together? Start doing some of those things yourself!  Focus on being the woman who would attract such a partner.
Maybe you desire for your partner to be kind and patient and plan special things for you to do together.  Start being kind and patient with everyone around you, including yourself!  Plan special outings with friends and family and even for yourself! Yes, even for yourself:)
Perhaps you could go to the cosmetics department to discover your signature look.  Enjoy doing feminine things for yourself such as applying body oils, buying the perfect dress or outfit for dates.  Sleep on one side of your bed in order to make space for your partner. Get the picture??
Desire financial freedom?
Spend time visualising you living your ideal day.  How and when would you wake up?  What would you eat for breakfast?  What would your house look like? (My 6 PHASE Visioning Meditation is PERFECT for this! It's what I do at least once a week)
Go through your whole day focusing on what you are doing and how you are feeling.  Focus on raising your personal frequency (using my Elegant Guide to Prosperity) so that you are a vibrational match to money.
Save up to purchase an expensive item that makes you feel prosperous!
ENJOY tea or coffee in luxury hotels to put your energy there and become a vibrational match to luxury.
In essence, while you wait for your desired life, spend time doing, being and enjoying that which your soul desires!
It may not be exactly as you imagine just yet, but you have to begin to step into that existence. Plus, it's fun!
The interesting part is that when you ARE actually living the life you desired it will feel so much like your "normal" that you kind of don't remember when it became your life!
"One day, in a sudden moment, you'll look at your life and say, "Oh my goodness.  I desired this and now look at me!  It's my life!"
Along the way, as you practise being who you desire to be, enjoying every aspect of your life and doing things that feed your soul, the Universe will be elegantly orchestrating conditions to make your desired vision a reality, often being even better than you envisioned.
Don't Fixate on the Outcome
Please don't fixate on the outcome.  You will just be resonating in a vibration of , "I don't have __________ yet!"  Which will keep you in conditions where you don't have ___________!
This is not elegant manifesting.
Your health and emotional wellness will also suffer.
Your relationships will suffer.
You'll waste so much energy and time worrying instead of experiencing this exquisite thing called LIFE!
Instead, spend your time in pleasure, joy and alignment with Source.
And, keep doing the Elegant Clearing Process™ that I will teach you.
THIS is the secret sauce. Trust me.
I'll leave you with this… perhaps you can print it off and keep it somewhere visible so that you are consistently reminded that it is a CHOICE to live The Elegant Life and you CHOOSE to live it!
A Woman Who Lives Elegantly isn't concerned with a to-do list,
she is more concerned with who she's being
and how her energy
is impacting the world.
A Woman Who Lives Elegantly isn't necessarily one who wears a Chanel suit;
a woman of elegance has a radiating and glowing inner peace
that is sensed when she walks into a room,
and that energy is chanelled into everything she does,
she knows who she is,
has complete faith in her ability to create what she wants,
and understands that her journey
should be just as beautiful
as the destination.
Much love,

---
If you would love to be supported and celebrated for who you are, who you desire to BE, and find a manifesting "soul sister" then I invite you to JOIN The Elegant Society; a first class community of spiritual women committed to living an exquisite,  Divine-inspired life. Simply click the image below to JOIN this free group.