Description
Do you have a specific question and desire expert advice from a Master Spiritual Life Coach?
If you have a specific question  and don't want to sign up for long coaching packages, but would LOVE to be mentored by someone who has the ability to connect with your Energy and elegantly guide you towards success & profound transformation in an area that you are struggling with, then this service is for you.
Here are just some of the topics we could discuss:
1) How to Find Yourself Again
2) How to Connect with Your Divine Essence
3) How to Cultivate Your Femininity
4) How to Find Out What Your Calling or Passion is
5) How to Clear a Life Long Issue That You've Been Struggling With
6) How to Follow Through on Projects you've Started or Desire to Start
7) How to Get Your Child to Listen using a Simple, Loving Approach
9) How to Elegantly Deal With A Parenting Situation
10) How to Find More Ease & Balance in Your (Family's) Crazy Schedule
11) How to Clear a Block or Consistent Sabotaging Habit
12) How to Organise Your Life so it Flows More Elegantly
13) How to Manifest Something Specific
I am HERE for you. I adore mentoring women in all areas of life.
 The biggest difference between me and perhaps other mentors or coaches is that I don't make you sign up for lengthy contracts. My goal is not to have you depend on me and need to keep coming back because you think I know better than you do.
No. During a session I gift you simple, elegant and highly effective processes or stratgeies to take you from where you are to where you want to be, BUT I also guide you towards knowing that you are your own guru.
You truly have available to you all the answers. They are inside of you because you are connected to the Divine…God.
You may have simply lost your connection or your trust.  My intention is to guide you back to it. To guide you back HOME, where all you have to do is ask and the answer is given.
There are definitely times when The Divine/God will share inspiration with you that "Erin" or another expert can gift you what you require in a certain moment; now that is perfect.
THAT is why I offer mentor sessions.
What Women Are Saying…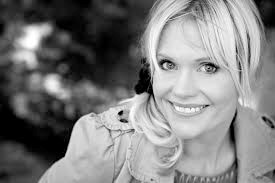 I started working with Erin 4 months after I launched my online store. After having Erin as my mentor the biggest thing I got was clarity on my brand message. I didn't know how to put what was in my head and heart into a message that was tangible and focused. She helped me create this message that will drive my brand forward into the future and beyond. Now that I'm clear on this, I have greater focus on how to better help my customers by giving them exactly what they want and in-turn work towards growing my business. This has helped me not only help my customers in a way that they were crying out for but has given me focus on a way to profoundly drive my company forward. With my new brand message I've set myself apart from all the other websites and in short, created an online store like no other!
Erin helped me link what was in my heart to what my customers want. Thank you SO much, Erin, for caring about my business as much as I do. I am recommending you to all my friends who have a dream and don't know how to go about achieving it. Your coaching is loving, inspiring and yet very straight to the point when I needed it most. Anyone who works with you is very, very lucky…and smart!
Katie Allum, UK
BeautyandtheBoutique.com
Update since our mentoring sessions:
Katie's online store now has 7 full time employees and over 400,000 followers.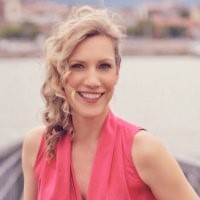 Erin works differently. She is very intuitive, a visionary and has brilliant communication skills. She doesn't only see who you are, but feels who you can BE, and communicates it with such confidence that it gives you an extraordinary push and courage.
She opened up more innovative thoughts and possibilities within me, which made me take massive action steps toward launching my brand. It is beautiful to see what comes out of a single Mentor session with Erin.
Emese Beleznai, London, UK
www.EmeseB.com
Update since our mentoring sessions:
Emese is a Couture designer who now runs her dream business on Savile Row in London.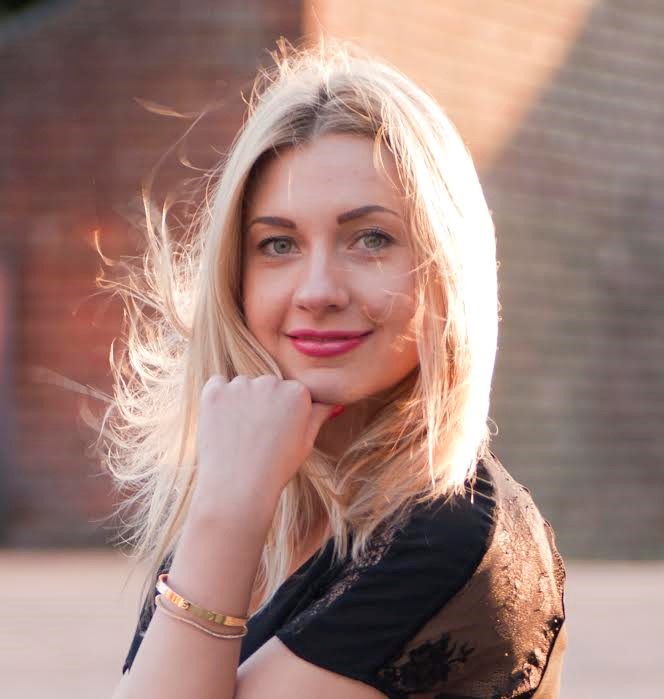 Thank you so much for the mentor session last Tuesday. To work with you was one of the best decisions I've ever made! I really couldn't be happier that I met you and I am truly grateful for all your suggestions and advice.
Evelina Vilke – London, England
www.lifestylefashionista.co.uk
Update since our mentoring sessions:
Evelina now runs her own business that incorporates all of her passions: fashion, travel and personal styling.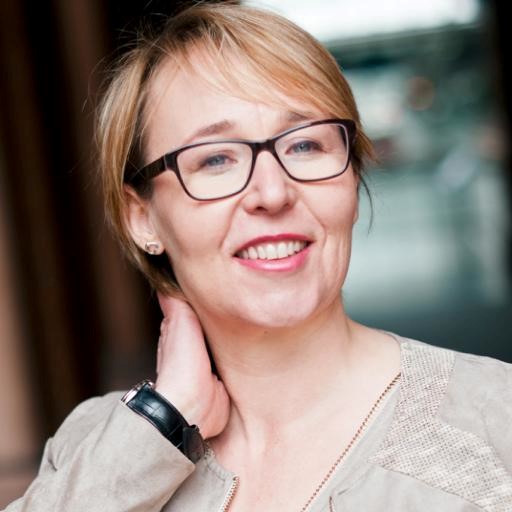 Dear Erin,
Thank you for such a great mentor session today.  I really feel that you made a difference not only in my business, but also in the way I will approach the WORLD with my business :-). I am sure that you will have a big impact on my success and I am looking forward to working with you again in the future.
Rachel Vogeleisen – London, England
www.ByRachelV.com
Update since our mentoring sessions:
Rachel now runs a gorgeous Photography business specialising in Portraits. Her work is stunning!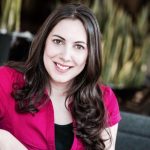 If anyone's thinking about this but not sure, I say go ahead and do it!! I did a few months ago and it's the most amazing thing I've done for my business. Erin, you're amazing!
Marie Fleming
http://www.lifewithpassion.co.uk/
Update since our mentoring sessions:
Marie is now enjoying a thriving life coaching business and hosting weekend events at The Ritz Carlton in London.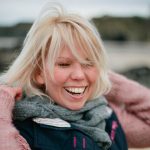 'Erin's intuitive ability to guide me to my blocks and assist clearing was vital for the next phase of my life. We all need someone to help us see what we cannot. Erin was guided into my life and I trusted our process together. As an energy healer myself I have a high bar for who I 'work' with and I cannot recommend Erin as a mentor enough.
Once we clear our blocks we can live in the flow of abundance with ease and grace, and Erin will definitely help you do that using her unique balance of compassion and structure to facilitate you to get where you want to be and living, as she nicely describes, an elegant life!"
Jo Warwick, Brighton, UK
http://www.jowarwick.com/
Update since our mentoring sessions:
Jo has fulfilled her dream of writing her first book, "BIG LOVE", and is now leading BIG LOVE workshops based on her brilliance.
Working with Erin has been a true joy! She has helped me to achieve a more balanced life that has allowed me to fit ME in to the picture again and to enjoy the things that truly make me happy. Erin helped me to set up [elegant] systems and routines for me that helped make my life run more smoothly.
Through our coaching calls, I have been able to gain a clear picture as to what my purpose is here on earth and what next steps I need to take to make my dreams come true. Erin has supported me through all of this and it has been great to have someone that I am accountable to (other than just myself) to help me reach my true potential. Thank you Erin!
Suzanne Allen, Ontario, Canada
Meeting Erin has brought me back in touch with my feminine side that I had neglected for so long. Using Erin's Elegant Processes is bringing me back into alignment with my soul, with the result being that I'm happier, more connected, more inspired, and finally allowing myself to discover who I really am as well as giving myself permission to live that way. Erin has been an inspiration in my life and I'm really grateful for having found her as a mentor!
Sofia Zaheer, New York
I met Erin (my daughter's best friend's mum) in September 2015. We immediately hit it off and a few coffees later we became firm friends. It was interesting and heart warming to speak to someone who seems to understand me very well within a few meets. As I was working full time our meetings were few and far between to start with, but as time went on we became firm friends as our daughters did.
Looking back I can see that Erin has not just been a real friend to me but she has used her principles to mentor  & show me "the way" many times. I was not prepared to "listen to myself or her" in 2015, but by early 2016 I was.
I started making major changes and listening to what my soul desired. It has been a slow process and I have battled with guilt, fear, remorse, grief, lack of faith in myself and low self esteem. I remember Erin saying to me once in the early days "Who do you need permission from Kiran"?
I am not going to go on (although I could)! But lets just say this time last year I was a different Kiran. I wasnt that much fun, I didnt like my job, I was constantly struggling to seek a balance between being there for my children, fulfilling my career and personal aspirations and finding myself.
Fast forward to Jan 2017 and what can I say! I took the leap and I jumped back into the legal profession (what I wanted to do). I now have a very demanding job but I enjoy it! I am learning again! I am managing a new office which started with just me and now has 4 members of staff! I have flexibility to drop the kids to school, work in London, work from home and I am going to be studying again!
I have some help at home (lovely Ronny), I see friends, I have made new friends, I have some fun, and I buy nice new clothes (and shoes). Its all still a work in progress but it is amazing how much has changed in the last year. Kiran who lost her way a lot in the last 12 years is finding her way. I have to thank Erin. She has been a big part in my journey. I love you and am blessed to have you as a friend. Thank you. xxx
Kiran Nota, UK
---
Have a Question?
Simply Complete Your Payment above. I will then personally connect with you to find a time that works best for both of us.
All sessions are 90 minutes. Please come prepared with a very specific question or topic so that I may serve you in the best, most elegant way possible.