Description
How to Manifest & Maintain a Confident, Healthy, Energetic YOU! (Without Deprivation or Hard Work)
Are you tired of thinking about what to eat all day long?
Are you confused about what to eat with all the different information out there? One day it's Paleo the next its Veganism; what in the world IS the right way to eat to get slim & healthy?
Do you feel like you are eating healthily but just aren't able to lose the extra weight or feel full of energy?
Do you weigh yourself every day and then judge yourself for how you look? (And then vow to only eat protein shakes, soup & salad that day?)
Do you obsess over exercise? Or have you given up on exercise all together because you are exhausted and the last thing you feel like doing is a Power 90 DVD!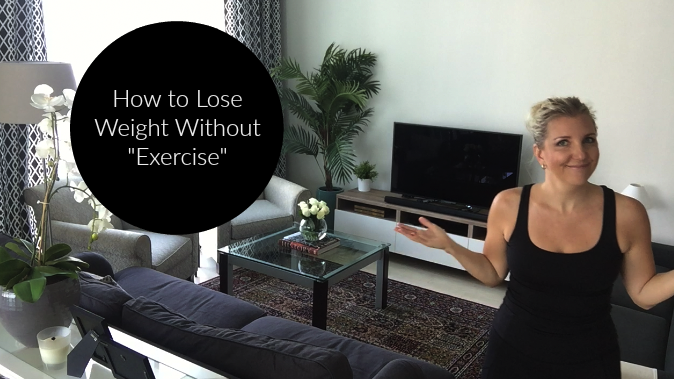 I know first hand how you are feeling as I have experienced every single one of the scenarios above.
I followed the 17 Day Diet, the South Beach Diet, the Dukan Diet, the Suzanne Somers Diet, the Body for Life Diet, the Juice Diet (which didn't even last a day!), Weight Watchers, Fitness Pal… the list could go on!
And while I felt excited about every single one of those diets, after about a week, my enthusiasm would drop and I became overwhelmed with living a different way than the rest of my family and the extra preparation that was required!
Not to mention that the ONLY thing on my mind all day was, "What am I going to eat next?"
Then comes the boredom part. Do you know what I mean? Have you been able to stick with a certain exercise, class or DVD for more than 10 days? Me neither.
I like change and I really get bored after about 20 minutes of doing any type of exercise. I adored Bikram Yoga and thought, "I've found my thing!" But…at the 60 minute mark I was actually feeling angry that the class was still 30 minutes more!
This whole dieting and exercise routine can get you so down. You just want to be a normal person and eat what you want yet still look and feel great.
"Is that so much to ask?" I used to think.
Well, after becoming so utterly sick of putting my self down and not being able to stick to any program or diet for longer than 17 days I finally said, "I'm DONE!"
I'm done with exercising. I'm done with dieting. God, I need an answer. It HAS to be easier (and more enjoyable) than what I'm making it. I refuse to obsess any more.
Now, this proclamation came at the same time I was manifesting prosperity and multiple miracles without struggle.
It came to me one day that I could simply use the same principles for manifesting prosperity and miracles, to manifest my ideal body!
So, I set an intention and awaited Divine Inspiration.
Within 6 weeks I was guided to banish the word exercise from my vocabulary and instead aim to MOVE my body.
Not to lose weight, but to feel FLOW within my body. To clear out congested energy. To help me feel light and at ease in my body.
Every day I decided to ask my soul: How do you want to MOVE today?
And I only did THAT.
I also asked my soul what it wanted to EAT and how much.
I also asked it how it wanted to FEEL that day?
And like magic, the weight began melting off me, without deprivation or hard work.
No more programs and diets.
No more feeling guilty about eating certain foods, and no more exercise programs that left me feeling exhausted rather than full of vitality and JOY.
No, this was a different way of attaining my best body…and I LOVED it!
I felt inner peace around food and eating for the first time.
I felt more connected to my body than ever before.
And I LOVED myself more than I ever had. Yes, even more than when I was a young size 2 twenty year old.
With all this inner peace, confidence and vitality it has been easy to maintain my best body.
I just continue living this joyful way and let me tell you….when you no longer have to spend time and energy thinking about food, exercise and how much you dislike yourself, life starts looking and feeling better.
Instead, you:
Start dressing in a way that feels like the REAL you
Do things like going out with the ladies or trying something new
Ask your spouse to go on a date night with you so you can wear that gorgeous new dress you purchased!
Walk taller
Book a retreat so you can focus on evolving yourself even more
Create rituals that make you feel happiness and JOY
Make love more often
Ask for that promotion or raise your rates
Put boundaries around who you let into your energetic space
Discover new hobbies and passions
The list could go on and on and is bespoke to YOU, but let me tell you that The Elegant Way of Attaining (and Maintaining) your Best Body is life changing.
So, are you interested in a simple, Elegant guide to make this of kind living your reality?
Great, because I've put together a gorgeous guide just for you!
Here is what you will receive:
1) My Top 6 Elegant & Effective Movements for Women (these are simple, fun & feminine and can be done in 20 minutes or less!)
2) My Personal 2-Step Ritual for Incredible Health & Vitality (This sets me up for a speedy metabolism and consistent energy throughout the day – no more 3pm energy slumps, hurray!)
3) 5 High-Vibe Breakfasts, Lunches, Snacks & Dinners for you to choose from each each day so you can make conscious choices that taste amazing and are oh, so pleasurable. The weight will melt away as you savour deliciousness!
4) How to Elegantly Eat Non-High Vibe Foods (I'll give you 3 words that you can say to all of your food so that your body loves it and uses it for only good.)
5) Daily Elegant Reminders for Your Soul. For 6 weeks you will receive a daily message from me that will inspire & remind you of the Elegant Principles for attaining your Best Body. It's the most inexpensive way of having me, a high-end Master Life Coach, pop in to personally give you a nugget of wisdom for 42 days straight (Oui, even on the weekends)
6) BONUS! My secret to making your daily movements 10X more effective. Whoo hoo! (It's a manifesting secret)
If you desire a body you love, total health & vitality and a lifestyle that brings you Inner Peace & JOY then there really is only one thing to do…
Click on the Button below and begin the Elegant Journey back to the best YOU.
With So much Love,